JFK Memorial Concert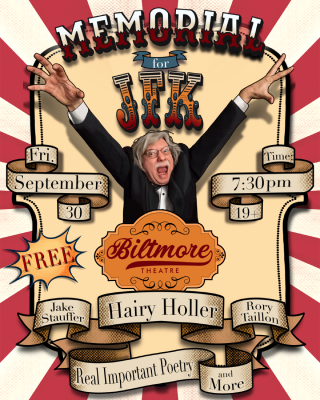 Julius F Kedvessy was a staunch supporter of the arts in Durham Region, you could find him supporting some of his favourites at all the local spots.

In 2020 he purchased the property at 39 King St E and began plans to open The Biltmore Theatre. A first class live music and entertainment facility, in a to be designated Heritage property with a rich film and entertainment history.

Julius sadly passed on September 30th 2021, ahead of seeing his dream come to life.
Join us in a free night of celebration for the life, memory and passion for the arts that JFK shared.

Live Music featuring:
Rory Taillon
Jake Stauffer (Morningside)
Real Important Poetry
Hairy Holler
and more..